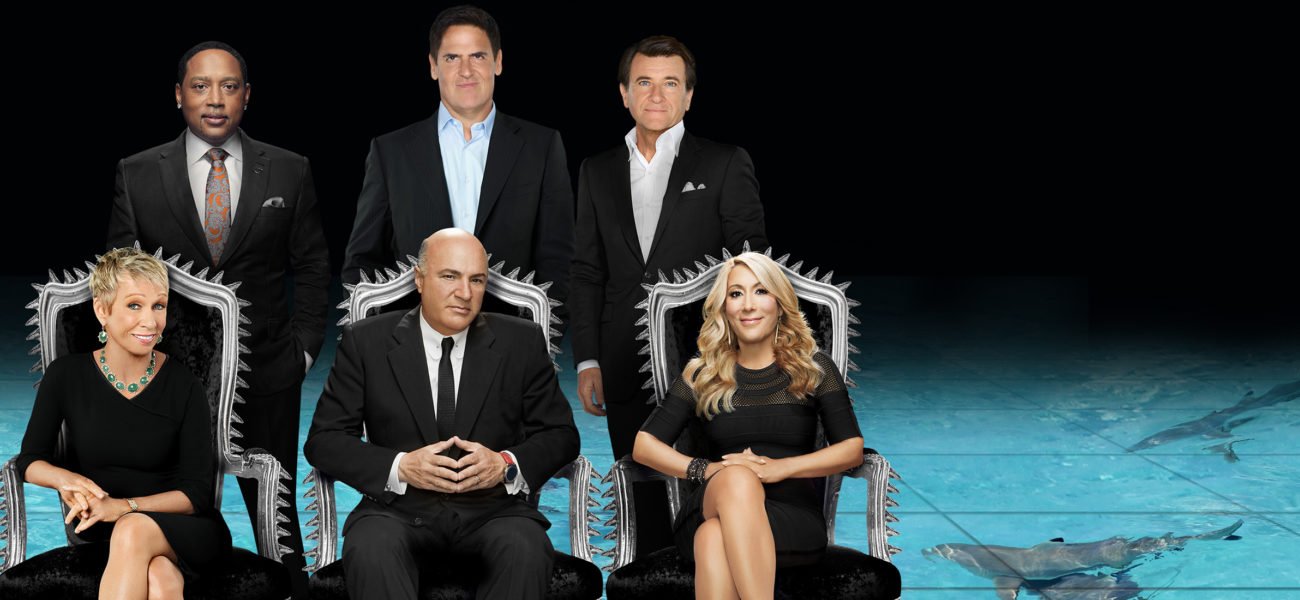 Barbara Corcoran
SHARK BIOGRAPHY
Barbara Corcoran's credits include straight D's in high school and college and 20 jobs by the time she turned 23. It was her next job that would make her one of the most successful entrepreneurs in the country: She borrowed $1,000 and quit her job as a waitress to start a tiny real estate company in New York City. Over the next 25 years Barbara would parlay that $1,000 loan into a $5 billion real estate business, building the largest and best-known brand in the business.
Corcoran is the author of the bestseller Shark Tales: How I Turned $1,000 into a Billion Dollar Business!
Corcoran is a motivational and inspirational speaker. She is a frequent small business and real estate contributor on every major network. Corcoran has been an investor/Shark for the past nine seasons on ABC's three-time Emmy award winning show Shark Tank.
Follow Barbara on Twitter and Instagram: @BarbaraCorcoran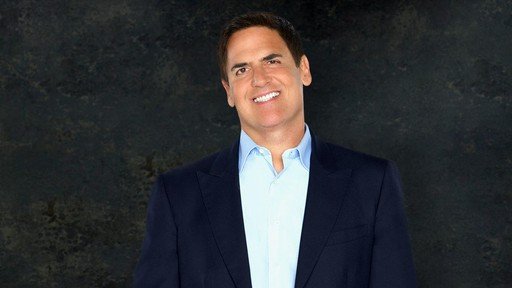 Mark Cuban
SHARK BIOGRAPHY
Mark Cuban is an investor who lives for his family, his Shark Tank companies and the Dallas Mavericks. He is the owner of the 2011 World Champion Dallas Mavericks and bestselling author of How to Win at the Sport of Business, and was an entrepreneur from the early age of 12 when he sold garbage bags door to door. Today, Cuban is the highly successful entrepreneur and investor with an ever-growing portfolio of businesses.
Named a winner of the GQ Men of the Year in 2006 and included in The New York Times Magazine's Year in Ideas, Cuban is recognized as being among the most influential people in both the cable and sports industries. He may be best known for his purchase of the Dallas Mavericks on January 4, 2000. Under his leadership, the team's home games have become a total entertainment experience. Despite initial criticism, he added much more to the usual game-day experience options, like the Mavericks ManiAACs. His successful efforts have brought a sense of pride and passion to the fans.
Prior to his purchase of the Mavericks, Cuban co-founded Broadcast.com, the leading provider of multi-media and streaming on the Internet. Broadcast.com was sold to Yahoo! Inc. in July, 1999. MicroSolutions, a leading national systems integrator, was co-founded by Cuban and partner Martin Woodall in 1983, and later sold to CompuServe.
Currently, Cuban is the founder of AXS TV (www.axs.tv). AXS TV and its sister network, HDNet Movies, are among the only remaining independently owned and operated TV networks in the U.S. and the first in the world to be programmed exclusively in high definition. AXS TV continues to outperform networks owned by much larger corporations and those with greater distribution.
Cuban also co-owns the Landmark Theater chain, Magnolia Pictures and Magnolia Home Video, along with partner Todd Wagner. With the release of the movie Bubble in 2005, Magnolia and Landmark Theaters pioneered the release of the movie's "day and date," meaning the movie was released in theaters, on TV (HDNet Movies) and on DVD all on the same day. Taking this process one step further, Cuban created the "Ultra VOD" platform, releasing movies to video-on-demand on both cable and satellite up to four weeks prior to their release in theaters.
Follow Cuban on Cyber Dust @ blogmaverick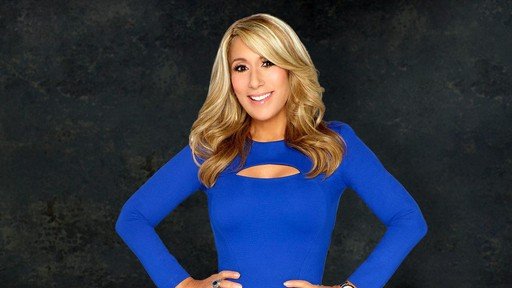 Lori Greiner
SHARK BIOGRAPHY
Lori Greiner started with one idea and turned it into a multi-million dollar international brand. She is regarded as one of the most prolific inventors of retail products, having created over 500 products, and currently holds over 120 U.S. and international patents. A well-known celebrity personality on QVC-TV, Greiner has hosted her own show, Clever & Unique Creations by Lori Greiner, for 18 years. 
Lori can tell instantly if a product is a "hero or a zero," and this is clearly shown through her many thriving investments and a 90% success rate on her new items launched. She's also well known for her impeccable negotiating skills and her uncanny ability to know and identify emerging brands and invest in them. Lori is proud that several of her investments are some of the most successful stories on Shark Tank to date. Lori loves the relationships she has created with her Shark Tank entrepreneurs, likening them to one big family.
Greiner's cleverly designed products cover a large range, as she is constantly adding new items. From must-have organizers for the home to kitchen tools, travel bags and clever solutions for everyday problems, Lori's products are enjoyed by men and women alike. She is known for creating some of the most popular jewelry and cosmetic organizers of all time. Her inspiration comes from her passion to bring happiness to people by making their everyday lives easier. Her products are sold on QVC and in retailers across the U.S. and in Europe. 
Greiner's accomplishments come from her sharp instincts and strong business sense. She oversees the legal and patent processes, and has driven her business to the success it has achieved. An expert on patenting, she is hands-on in all facets of taking a product from concept to creation and to market within months in lightning speed. She has also helped many budding entrepreneurs turn their ideas into hit products. At the heart of Lori's own success is a combination of talent, hard work and perseverance, as well as sincere, energetic on-air appeal.
A great believer that, if you are lucky enough to be successful, you have a responsibility to give back, Greiner's most gratifying moments come when she is able to help budding entrepreneurs achieve the same success she feels lucky enough to have enjoyed. She also believes that what matters most in life is who a person is and what is in their soul. She and her company annually donate a substantial amount of their profits to a variety of charities. Her all-American success story is refreshing in today's challenging economy. Her inventions address the everyday needs of a wide-range of people, and her affordable pricing makes her products accessible, allowing her to spread her enthusiasm for problem-solving to millions.
Lori, in her effort to "pay it forward," wrote her first book, Invent It, Sell It, Bank It  (Random House, 2014), which is a National Best Seller, named one of the top 10 business books by Amazon.com, and also made Wall Street Journal's top business books of 2014. Invent It, Sell It, Bank It, is a hands-on, nuts and bolt guide to getting a product off the ground and making it a success. Lori takes you step-by-step on how to turn an idea into a million-dollar reality. Another part of the book's tremendous popularity are the personal stories Lori shares about her journey.
In addition, Lori is a much sought after speaker for high-profile companies such as Chase, IBM, PayPal, American Heart Association and several others, inspiring others to achieve their goals and dreams as she has and offers in her book and on stage the recipe to achieve great success. This also adds to Lori's philosophy of helping others and sharing her experience to benefit others-all in an entertaining way.
Greiner's products are regularly featured in top magazines like O, The Oprah Magazine, InStyle, Woman's Day and Family Circle. She has also been profiled in Financial Times, Forbes, Success, Entrepreneur and has appeared on The View, Bloomberg, CNN and many others. Her Initial Silver Safekeeper was chosen as one of Oprah's favorite things.
Follow Greiner on Facebook @Lori.Greiner1, Twitter @LoriGreiner, Instagram @LoriGreinerShark and on her own website www.lorigreiner.com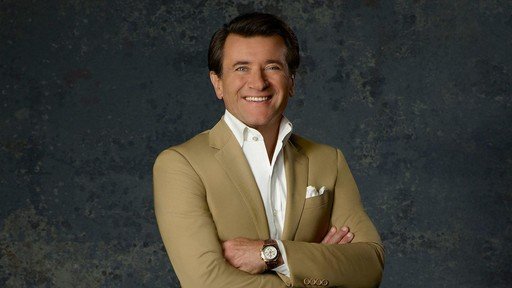 Robert Herjavec
SHARK BIOGRAPHY
Robert Herjavec is one of North America's most recognizable and respected business leaders. Born in Eastern Europe, he arrived to North America on a boat with his parents after escaping Communism in the former Yugoslavia. From delivering newspapers and waiting tables, to launching a computer company from his basement, his drive to achieve has led him to the fulfillment of a better life for himself and his family.
A dynamic entrepreneur, Robert Herjavec has built and sold several IT companies. In 2003, Robert founded Herjavec Group, and it quickly became one of North America's fastest growing technology companies. Today, Herjavec Group is a global leader in information security specializing in managed security services, consulting, delivery and incident response for enterprise level organizations. Robert's ability to interpret industry trends and understand enterprise business security demands has helped him achieve the profile of a global cybersecurity expert. He has served as a Cybersecurity Advisor for the Government of Canada, participated in the White House Summit on Cybersecurity and is a member of the U.S. Chamber of Commerce Task Force for Cybersecurity. His views on the threat landscape, on emerging technologies and on the need for a proactive security framework are regularly profiled across print, digital and television mediums.
His inspiring books, Driven, The Will to Win and most recently You Don't Have to Be a Shark, have earned him the title of bestselling author. 
To Robert, running a business is a lot like one of his greatest passions, racing cars. He believes, "You have to stay laser-focused when driving a car over 200 miles an hour, and the same approach is required when growing a business in today's world of rapidly changing technology."
Herjavec is married to Dancing with the Stars pro Kym Johnson and splits his time between Toronto and Los Angeles. He is the proud father of three children. Robert is involved with many charities, including the Humane Society, the America Cancer Society, PLAY – Physical Lifestyles for Autistic Youth, and Seattle's Union Gospel Mission.
You can follow Herjavec on Twitter @robertherjavec, linkedin.com/in/RobertHerjavec/, Herjavecgroup.com, RobertHerjavec.com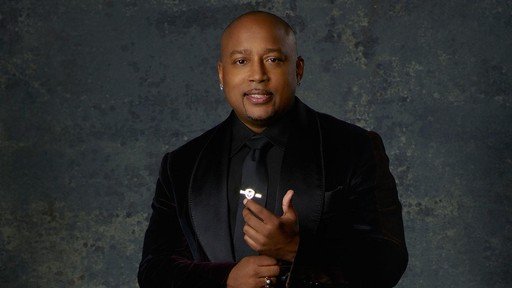 Daymond John
SHARK BIOGRAPHY
As one of the industries most recognized branding experts, John's own brand has seen an aggressive expansion since he created FUBU more than 20-years ago. An original cast member of the four-time Emmy Award winning series, Shark Tank, John's relentless commitment to promoting and supporting entrepreneurs led to him becoming a two-time New York Times Bestselling author for his books Rise and Grind (2018) and The Power of Broke (2016). In March 2020, John will release his sixth book, Powershift, that walks through his tried and true process of how to transform any situation, close any deal and achieve any outcome through his own experience and vast network of industry leaders.
John's commitment to promoting and supporting entrepreneurs goes beyond his work with Shark Tank and as an author. In 2016, he landed the distinguished honor of serving as a Presidential Ambassador for Global Entrepreneurship under the Obama administration where he traveled with the then President to Kenya and Cuba to help grow entrepreneurship and small business opportunities.
John continues to serve as the CEO and run the day-to-day business of The Shark Group; his consulting firm comprised of a team of expert communicators, strategic analysts and creative heavyweights that excel in transforming businesses into iconic brands through brand strategy, product development, influencer marketing, speaking, and digital media.
John currently sits on the board of The Petco Foundation, the UTSA Foundation, the Network for Teaching Entrepreneurship, and remains an ambassador for Global Citizen and the Global Poverty Project.
Follow Daymond John on Twitter: @TheSharkDaymondo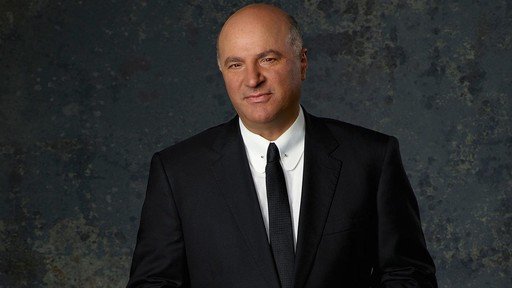 Kevin O'Leary
SHARK BIOGRAPHY
As the son of a travelling ILO executive, Kevin O'Leary lived and was educated in Cambodia, Cyprus, Tunisia, Ethiopia, France and Switzerland. After getting his MBA, he founded Special Event Television, an independent production company producing such original sports programming as The Original Six, Don Cherry's Grapevine and Bobby Orr and the Hockey Legends.
In 1986, O'Leary founded SoftKey Software Products (later called The Learning Company), the first software company to apply the principles of consumer goods marketing to the software industry. SoftKey grew quickly as the price of personal computers declined, and millions of American families began to buy software for education and entertainment. SoftKey soon became a catalyst of consolidation in the software industry, raising over $1 billion in financing and completing a series of aggressive acquisitions, including WordStar International, Spinnaker Software, Compton's New Media, The Learning Company, Creative Wonders, The Minnesota Educational Computer Company, Mindscape and Broderbund. By 1998 O'Leary's company was the undisputed world leader in educational, reference and home productivity software, and the world's second-largest consumer software company, with annual sales over $800 million, 2,000 employees and offices in 15 countries. In 1999, Mattel acquired the company for $4.2 billion.
In 2003, O'Leary co-founded Storage Now, a leading developer of climate controlled storage facilities. Through development projects and acquisitions, Storage Now soon had operations in 11 cities, serving such companies as Merck and Pfizer, and was acquired by In Storage REIT in March 2007 for $110 million. In 2007, O'Leary became a founding investor and director of Boston-based Stream Global Services Inc., focused on the growing outsourcing business services market.
Today, O'Leary leads the O'Leary Financial Group – a group of companies that includes O'Shares ETFs, O'Leary Publishing and a continually growing roster of other businesses. He is also the founder and Chief Sommelier of O'Leary Fine Wines, an award-winning wine label, as well as a member of Boston's 107-year old Hamilton Trust.
In addition to Shark Tank, O'Leary co-hosted Discovery Channel's Project Earth television series that explored the financial implications of global climate change, and he is a regular contributor on CNBC. Kevin is an avid guitarist, photographer and author. He has written three bestselling books, including Cold Hard Truth on Men, Women and Money, and most recently, Cold Hard Truth on Family, Kids and Money.
Find and follow Kevin O'Leary online at kevinoleary.com, on Twitter at @kevinolearytv and on Facebook at facebook.com/kevinolearytv.
Daymond John        – Founder and CEO/President FUBU, FB legacy and Shark Branding
Robert Herjavec      – The Herjavec Group, Dragon's Den,
Barbara Corcoran  – Founder, The Corcoran Group
Mark Cuban              – Owner, Dallas Mavericks, Landmark Theatres, Magnolia Pictures
Kevin O'Leary          – O'Leary Funds, O'Leary Fine Wines
Lori Greiner             – Queen Of QVC, Inventor and Entrepreneur
Nick Woodman – Owner Go Pro Cameras
Steve Tisch – Film and TV producer and NFL executive
John Paul DeJoria – Hair Care Tycoon and Philanthropist
Chris Sacca – former Google executive and the founder of VC firm Lowercase Capital
Ashton Kutcher – TV Personality and Actor turned Venture Capitalist
Troy Carter – founder of entertainment management company Atom Factory
Kevin Harrington  – Co-founded HSN (Home Shopping Network), TV Goods, As Seen On TV
Jeff Foxworthy       – Comedian, Brand Builder and Investor